Strength
A trade company founded in 1946

Now with over fifty years of experience, we have developed services that continue to deliver world-class OEM to our clients.
Our global network of offices
Starting from Hong Kong in 1958, we began supplying OEM from countries in Asia. Our solid proprietary overseas network includes offices in Düsseldorf, Milan, and Aalborg (Denmark), creating optimal production systems.
Production management by our own company staff
Sanyei staff with expert knowledge visit manufacturers directly and conduct quality control.
At the request of our clients, we also manage production volume.
Our global operations
In addition to our import and export business based in Japan, we actively engage in business in the United States, Europe, and Asia through our overseas subsidiaries.
These companies from the majority of our client base and demand a high quality service.
Solutions
Making full use of our resources, we customize the flow of procedures from product planning to delivery in a flexible manner according to our clients' requirements.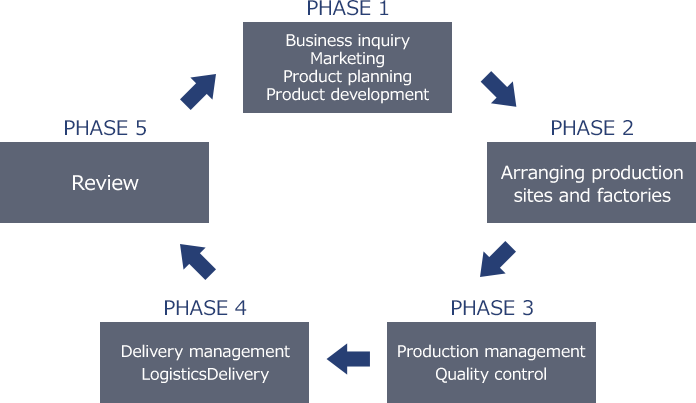 PHASE 1

Presenting a proposal based on specialist knowledge to meet clients' requirements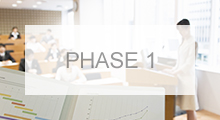 Business inquiry
Marketing
Product planning
Product development
We use the expertise of our overseas subsidiaries to gather information and conduct market research in order to identify global trends. Our staff, with their specialist knowledge, will then present a detailed business proposal from a broad perspective that includes product uses, materials, format, packaging, and sales methods. The next step is to prepare samples that will satisfy the client's aspirations.
PHASE 2

Selecting appropriate factories from around the world by tapping into our network of resources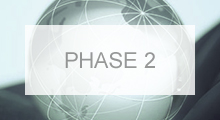 Arranging production sites and factories
Through our own overseas offices and factories as well as affiliated factories, we conduct a comparative study of a number of factories that will suit the client's budget and requirements in volume, materials, and quality standards, and we arrange the optimal production line. If we discover a new factory with excellent quality and arrangements, we suggest it to the client. At present, we are achieving cost cutting by actively undertaking production in ASEAN countries.
PHASE 3

Achieving stable production and supply through close cooperation with factories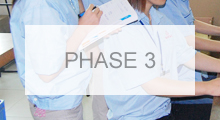 Production management
Quality control
We have full-time staff stationed in production areas. Through rigorous checks from "the ordering of raw materials" to "quality inspections," we prevent variability in quality and achieve stable product supplies.
PHASE 4

Total coordination from shipping to delivery of goods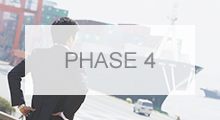 Delivery management
Logistics
Delivery
We provide the latest information and constantly update the schedule from the time a shipment leaves the factory until its delivery. We can make delivery arrangements according to the client's requests including warehouse deliveries, personal deliveries, single deliveries, and sequential deliveries. In addition to import arrangements, we handle export arrangements from overseas locations to other overseas destinations. Our specialist departments also handle necessary customs clearance procedures for importing and exporting, and arrange prompt delivery.
PHASE 5

Supporting our client's business through follow up procedures
Prior to receipt of the next order, we confirm with the client the flow of business procedures up until then and propose a plan. Please feel free to consult with us regarding your OEM needs including proposals for seasonal products or changes in specifications.
Introduction of examples (examples of products)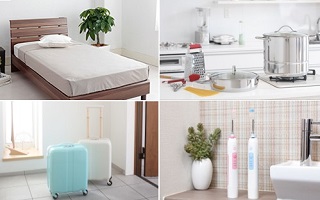 Sanyei Corporation has collaborated with various companies in the production of lifestyle goods such as "Furniture," "Housewares," "Fashion Accessories" and "Home Appliances." Here are some examples of some of these.